The Finnish game studio Supercell, who came up with hits like Clash of Clans, Clash Royale and Hayday, reached the 100 million users worldwide milestone this month. Gamebasics trails with 'only' 4 million active managers. But there is one country where OSM is bigger than all Supercell's games combined: Tuvalu.
Supercell's director announced the 100 million users milestone in a press release but he also revealed that Supercell's games are played everywhere around the globe, except for Tuvalu. A remarkable fact, since OSM is reaching the Tuvaluan market. OSM has more than 20 active managers in Tuvalu. This might not seem much but there are only 10.869 people living in Tuvalu, most of them without internet access, let alone owning a smartphone.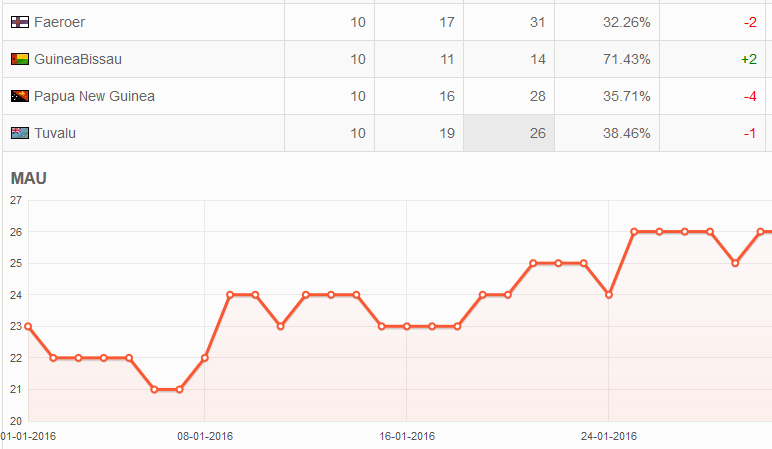 Foppe de Haan
OSM's success could very well be the result of the Tuvaluans passion for football. Foppe de Haan was the temporary coach of Tuvalu in 2011 and it really was great exposure for their football. OSM decided to make the Tuvaluan league available. With eight teams like Nauti FC, FC Tofaga and Lakena United, this is a very special league because all clubs play on the same home pitch. There is a simple explanation for this: there's only room for one football pitch on the island. This is the only league in the world where every game is at home. Since then, a minimum of 20 Tuvaluans is supporting OSM no matter the weather.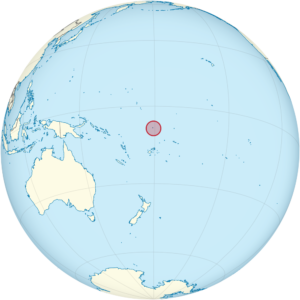 Tuvalu as an example
No doubt Paananen was joking about Tuvalu. He probably assumed there is no stable internet connection available in Tuvalu or that its inhabitants don't have functional smartphones. The OSM statistics prove the opposite. OSM is just more popular. Let's hope Tuvalu will be an example for the rest of the world.