Worldwide launch of Online Soccer Manager
11 May 2016
Gamebasics, the Dutch game studio that's responsible for Online Soccer Manager (OSM), is launching the newest version of its game on Wednesday, 11 May 2016. OSM is available all over the globe and will be released for iOS, Android, Web and Facebook. Most striking is the presence of official club logos and player photos from the Serie A and other big leagues.

The design is built from scratch, with their mascot still making his familiar appearance. It doesn't matter if you decide to manage Juventus, AC Milan or AS Roma, the new design is clear and responsive for pc's, smartphones and tablets. The game looks sharp and modern, a look and feel that is appealing to football fans of all ages.

But the new version is not only about how the game looks, it's also about giving the users more options regarding the gameplay. Introducing a new currency, users now have to decide how to invest their income wisely, adding a new dimension to the game.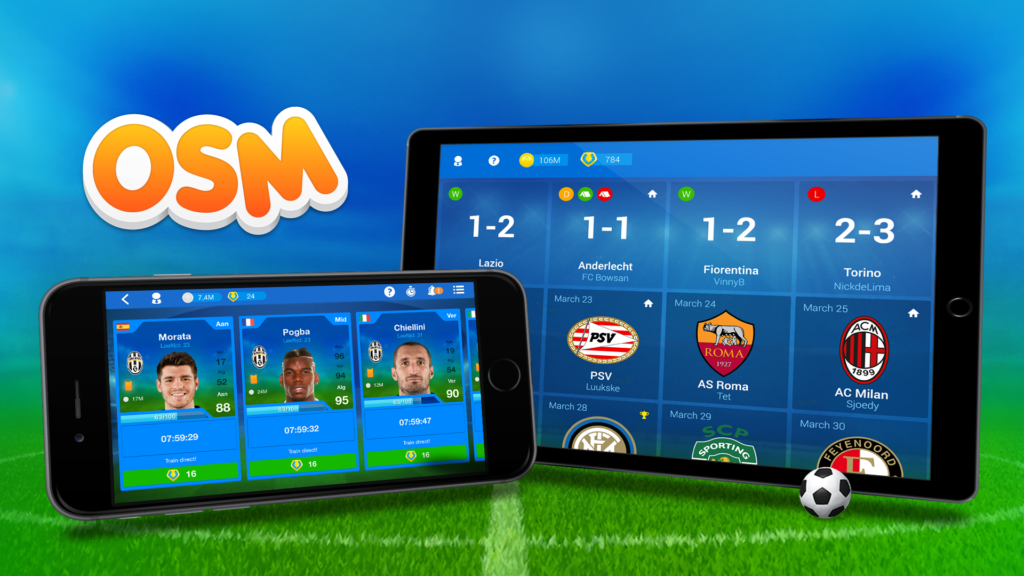 About Gamebasics
Gamebasics is the Dutch game studio that publishes Online Soccer Manager (OSM). Started in 2001, from an attic room in Zoetermeer, Gamebasics now has 40 football minded employees, doing their job from a football stadium office with a stand, skybox and a goal. Gamebasics' mission is to give all football fans in the world the feeling that they are managing their favourite football club.

About OSM
Online Soccer Manager (OSM) is the biggest Dutch game in the app stores, played by 4.5 million football fans in more than 100 countries. In this game, the player becomes the manager of his favourite football club. Deciding everything that happens at the club, the manager tries to reach the objective the ambitious board sets. The manager decides on the tactics, training sessions and the line-up. But that's not all, he can also expand the stadium and lure in sponsors.